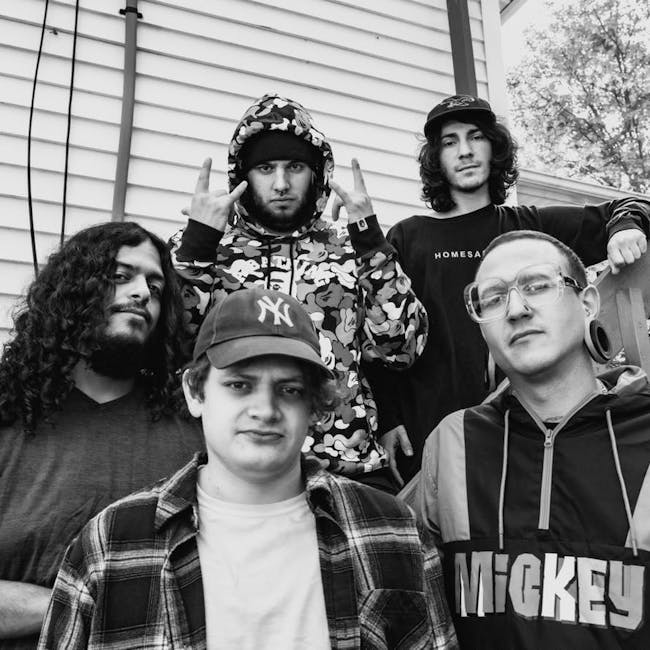 Premier Concerts and Manic Presents:
Keep Flying
Mighty Tortuga, Sunday Morning
$10.00 - $15.00
Sales Ended
with Mighty Tortuga, Sunday Morning
General Admission Standing Room Only
***Due to the incoming storm, Keep Flying has postponed their 8/22/21 show until November 28th, 2021. Hold onto your tickets as they will be honored for the rescheduled date. Refunds are available at point of purchase until 9/1/21 at 10AM.***
COVID-19 Policy
COVID-19 Vaccination (14 days past second shot) OR proof of negative COVID-19 PCR test (received within the past 72 hours) required for entry. If vaccinated, please bring your vaccination card or clearly legible photo of your vaccination card on your phone and a valid photo ID. If unvaccinated please bring printed or digital proof of your recent negative PCR test. Masks are required for all ticket holders and staff despite vaccination status. You may pull your mask down when eating or drinking only. These policies will remain in place until further notice.
To present proof of vaccination and/or negative PCR test results on your phone, we've partnered with Bindle, a digital health platform that is secure, easy to use and completely anonymous; your personal health information is never shared and your biometrics are not required. Visit the App Store or Google Play Store and search for "My Bindle." Set-up is free and simple. If you are unable to provide digital proof, physical proof is also accepted.
KEEP FLYING
Hailing from the northeast region of the USA, Keep Flying blends musical styling borrowed from a few different genres & eras. Crossing a mix of late 90's skate punk with the aggression of early 00's pop–punk, the band stretches a spectrum of taste that appeals to multiple audiences. Add the brass/woodwind section as reigns to the hyper-performance live show of a sleigh and you have what becomes a whirlwind of excitement behind a lyrical wall that can be easily relatable to many listeners. At its core, the band message is hands down represented by their name: Keep Flying.
Links: Official Website | Facebook | Twitter | Instagram | Spotify
MIGHTY TORTUGA
Mighty Tortuga is an Emo Pop Punk band from New Haven, CT. Featured as one of Buzz Music's Top 10 Artists of 2019, their sound shows similar signs of 90's emo power pop alongside the early 2000's Drive-Thru Records era, with a sense of maturity and relatability. Their new single, "Blind" takes everything you love about My Chemical Romance, and turns it into a modern day emo anthem that shows characteristics of Transit's "Joyride." Their highly anticipated sophomore EP, "The Gloom" is out now on all digital platforms.
Links: Official Website | Facebook | Twitter | Instagram | Spotify
SUNDAY MORNING
From the oxymoron in the band's name to the sounds, styles and culture that inspired it, Sunday Morning continues to deliver with precision and unpredictability on each musical release. The four cylinder engine (Dom Barone, Wes Benjunas, Parker Dumont and Erik Stanzel) feels more like a Mustang's V8 driving your shoulders into the seat while toeing the fine line of a speeding ticket and serious jail time. Following 2018's EP "In All Honesty" the Emo/Post-Hardcore band from Durham, Conn. migrated from its initial Pop Punk feel to a more fitting sound upon arrival of guitarist Dom Barone. Back to back singles "Ailment" and "Elon Musk" capped off 2019 and cemented the band's new identity. Once again teaming up with Long Island's Vudu Studios, Sunday Morning released its 2020 EP "Nothing Matters." "This EP is the most honest and thoughtful work we've ever created. It is a true representation of self-realization and self-discovery both instrumentally and lyrically." -Wes Benjunas

- Kevin Crompton

Links: Official Website | Facebook | Twitter | Instagram | Spotify

Venue Information:
Space Ballroom (Front Room)
295 Treadwell Street

Hamden, CT, 06514