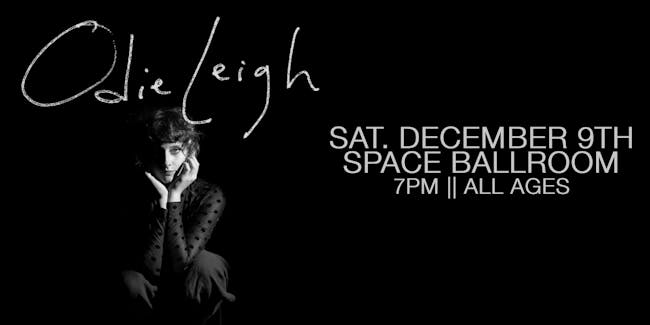 Premier Concerts and Manic Presents:
Odie Leigh
King Strang
with King Strang
General Admission Standing Room Only
ODIE LEIGH
Beginning with a bet between friends to see who could go viral, Odie Leigh's musical journey has always been a bit unconventional. Hailing from suburban South Louisiana, where Lil Wayne and Tim McGraw carry equal reverence, Leigh's musical influences are as contradictory as the area she grew up in. Singing in school choirs and church praise bands as a child, Leigh didn't find her voice until 2020 gave her the solitude to create her own sound, free from the judgment and influence of the New Orleans music scene.
Once described as "folk-misfit," Odie Leigh's songwriting reflects an earnest and fervent search for identity through the confusion of growing up culturally-adjacent in an area with so much history, tradition, and faults. Guided by the classic folk, blues, and country music that floods the southern soundscape, and shaped by her self-taught finger-picking style, Leigh's music is an eclectic glimpse into feeling stuck in all of life's in-betweens.
Links: Official Website | Facebook | Twitter | Instagram | Spotify
KING STRANG
King Strang is the ragpunk, old-timey, and always fun one man band project of Michael Sinner, proudly represented by Portland's Flail Records. Using influences of traditional folk music as well as 40's jazz sounds, King Strang blends the old with the new in all of his music. Often playing a resonator guitar, stomp box, and kazoo, King Strang upholds a consistently jazzy barroom sound that remains unique from his work in incredible projects such as the Bridge City Sinners and Clyde and the Milltailers. King Strang's music is nothing if not music to have a good time to. On his recent record "The Second Coming", Michael Sinner is joined by Lightnin Luke on the fiddle, bringing even more old time vibes. With lyrics about religious folklore, love and longing, and apathy, King Strang brings a little something for everybody with a love for old time music and incredible jazz vocals.

Links: Official Website | Facebook | Twitter | Instagram | Spotify

Venue Information:
Space Ballroom
295 Treadwell Street

Hamden, CT, 06514