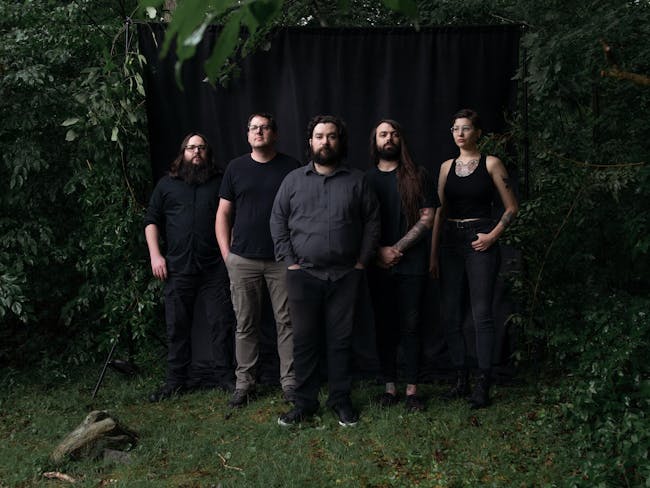 Premier Concerts and Manic Presents:
The World Is A Beautiful Place & I Am No Longer Afraid To Die
Bent Knee, Gates
with Bent Knee, Gates
General Admission Standing Room Only
COVID-19 Policy
COVID-19 Vaccination (14 days past second shot) OR proof of negative COVID-19 PCR test (received within the past 72 hours) required for entry. If vaccinated, please bring your vaccination card or clearly legible photo of your vaccination card on your phone and a valid photo ID. If unvaccinated please bring printed or digital proof of your recent negative PCR test. Masks are required for all ticket holders and staff despite vaccination status. You may pull your mask down when eating or drinking only. These policies will remain in place until further notice.
To present proof of vaccination and/or negative PCR test results on your phone, we've partnered with Bindle, a digital health platform that is secure, easy to use and completely anonymous; your personal health information is never shared and your biometrics are not required. Visit the App Store or Google Play Store and search for "My Bindle." Set-up is free and simple. If you are unable to provide digital proof, physical proof is also accepted.
THE WORLD IS A BEAUTIFUL PLACE & I AM NO LONGER AFRAID TO DIE
Illusory Walls, the fourth studio album from The World is a Beautiful Place & I am No Longer Afraid to Die is out digitally and on CD today. Vinyl will be available on December 3.
Taken from the unlikely source of the video game Dark Souls, the album's title; Illusory Walls "refers to a hidden surface that seems to prevent entry, but upon inspection is nothing more than a visual illusion," vocalist/guitarist David F. Bello.
The process for Illusory Walls took about a year, written and recorded remotely between the bear-filled woods of Connecticut & the streets of quarantined Philadelphia – a first for the band – due to the coronavirus pandemic. The extra time made for a more relaxed, comfortable experience in the studio, allowing the band to realize the full extent of their musical and thematic aspirations.
Co-produced by vocalist/guitarist Chris Teti alongside his studio partner Greg Thomas (END, Misery Signals), Illusory Walls takes on the weight of human existence while it's buckling under the pressure of today's near-dystopian society. Personal anxieties and political struggles collide with a series of portentous, apocalyptic, and dramatic tunes, resulting in some of the darkest music the band has made since forming in 2009. For while Illusory Wallscertainly draws you deep into the world of the band, it also takes you deeper into your own, into crevices of your mind and life that you perhaps hadn't encountered or weren't able to explore before.
Links: Official Website | Facebook | Twitter | Instagram | Spotify
BENT KNEE
Bent Knee is a band without frontiers. The Boston-based group seamlessly connects the worlds of rock, pop and the avant-garde into its own self-defining statement. On its globally-acclaimed 2016 release Say So, the band focuses on the sound of surprise. It's rock for the thinking person. The group's lyrics are dark and infused with themes focusing on the emergence of personal demons, unwanted situations and the difficulty of conquering them. Its mercurial sound matches its subject matter. It's a thrilling aural roller-coaster ride with arrangements designed to make listeners throw their arms up in wild abandon as they engage with them.
The album has received glowing reviews across major media, including The Wall Street Journal, Boston Globe, NPR, Consequence of Sound, and Prog. BBC Radio 6 and BBC Radio 3 have also playlisted and championed the band across Europe.
Founded in 2009, Bent Knee is a true collective with sky-high standards and a determination to push boundaries. Frontwoman and keyboardist Courtney Swain's acrobatic, multi-octave vocals are nothing less than extraordinary. Guitarist Ben Levin morphs between the hauntingly melodic and extreme, dissonant sonics—sometimes within a single verse or passage. Bassist Jessica Kion and drummer Gavin Wallace-Ailsworth deliver deep and thunderous grooves, full of engaging, intriguing ornamentation. Violinist Chris Baum's driving melodic overlays and atmospheres further take the band's sound into wild territory. And all of it is brilliantly processed and produced by sound designer Vince Welch.
Links: Official Website | Facebook | Twitter| Instagram | Spotify
GATES
Living in New York City, Gates' Kevin Dye began to look at the world differently.

"I was working a job where I had to take the subway," Dye says. "And I'd constantly see the same person on my morning commute sometimes, or I'd hear a passing conversation, only a sentence or two, and wonder what the rest of their story was. I'd walk past apartment complexes full of people, and know I'd never step foot in their homes or know what their lives were like."

It's that inspiration that birthed Parallel Lives, the indie rock quintet's sophomore album out June 3 on Pure Noise Records. Co-produced by Dye and Mike Watts (The Dear Hunter, As Tall As Lions), the album features the band experimenting with different instruments as they reach new sounds.

"Trying to absorb and deal with how you can't know everyone, and you won't ever know how they affect your lives or how you're affecting others with simple things you're saying or doing. I tried to hone in on that and use these songs to get that point across."

The album mirrors life's series of altering paths: songs reference each other in lyrics and style, but sound wildly different from one moment to the next. Without Dye always playing guitar, songs like the ethereal "Empty Canvas" and the Patty-Griffin-inspired piano song "Fade" are the epitome of Gates' blend of core lyrical songwriting and atmospheric heaviness. The songs were tirelessly revised: "Penny" began as a Pedro the Lion-esque ditty before becoming a faster, more upbeat number, and the beginning of "Habit" changed entirely.

"Coming up with 'Habit' was a real surreal moment for me," guitarist Ethan Koozer says. "I was in the practice basement alone at the latest hour possible. It was conceived out of nothing in a tuning I never used before, but it lit a spark in me. I took the energy from that night and carried it through the record. I was trying to make the biggest impact on Parallel Lives instead of playing the coolest riff."

The album concludes with the lyric that was written first: "all we seem to be are parallel lives caught crossing." It serves the point that Gates went a step further than songwriting, this time hammering down on making the album consistently about the intertwining nature of reality.

After Foxing's Ricky Samspon challenged Dye to try different instruments, the five bandmates' roles were never set in stone – not just as musicians, changing lineups depending on the song, but also as people.

"I didn't know anybody in the band before the first day we practiced," Koozer adds. "It's miraculous we get along as well as we do. We're incredibly different people, but we get along great."

"We're almost the theme of the record," Dye says. "Who isn't, though? That's kind of the point. Everybody is living their life and we all have to be here together and go through it. Ours just happened to come together at this point in the timeline, and we've all interacted and become friends."

Though they started as strangers from different worlds – Dye originally from Michigan, Koozer from Nebreska, and the other three from New Jersey – their chemistry has grown, both in an evolving creative process and their shared experience.

"I've never felt so much joy and satisfaction as when the five of us came together for this."

Links: Official Website | Facebook | Twitter | Instagram | Spotify

Venue Information:
Space Ballroom
295 Treadwell Street

Hamden, CT, 06514