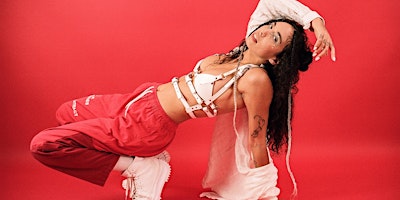 Premier Concerts and Manic Presents:
w/ Horse Jumper of Love and Friendship
Doors: 7:00 pm | Show: 8:00 pm
All Ages
General Admission Standing Room Only
***Out of an abundance of caution, Indigo De Souza has postponed their tour, which includes their stop at Space Ballroom on Saturday, January 29, 2022.
They will now be playing at Space Ballroom on Friday, April 29, 2022. All tickets for the original date will be honored for the new date.
If you are unable to attend the new date, you may contact customersupport@manicpresents.com for a refund any time before February 13th at 12PM EST. Please make sure to include the name of the show you are requesting a refund for, your full name, order number, and the day in which you ordered your tickets.
If you have any further questions or concerns, feel free to reach out to customersupport@manicpresents.com***
COVID-19 Policy
COVID-19 Vaccination (14 days past second shot) OR proof of negative COVID-19 PCR test (received within the past 72 hours) required for entry. If vaccinated, please bring your vaccination card or clearly legible photo of your vaccination card on your phone and a valid photo ID. If unvaccinated please bring printed or digital proof of your recent negative PCR test. Masks are required for all ticket holders and staff despite vaccination status. You may pull your mask down when eating or drinking only. These policies will remain in place until further notice.
To present proof of vaccination and/or negative PCR test results on your phone, we've partnered with Bindle, a digital health platform that is secure, easy to use and completely anonymous; your personal health information is never shared and your biometrics are not required. Visit the App Store or Google Play Store and search for "My Bindle." Set-up is free and simple. If you are unable to provide digital proof, physical proof is also accepted.
INDIGO DE SOUZA
"Everything has to be said." This is the conviction guiding Indigo De Souza's sophomore album, Any Shape You Take. This dynamic record successfully creates a container for the full spectrum—pushing through and against every emotion: "I wanted this album to give a feeling of shifting with and embracing change. These songs came from a turbulent time when I was coming to self-love through many existential crises and shifts in perspective.
Faithful to its name, Any Shape You Take changes form to match the tenor of each story it tells. "The album title is a nod to the many shapes I take musically. I don't feel that I fully embody any particular genre—all of the music just comes from the universe that is my ever-shifting brain/heart/world," says Indigo. This sonic range is unified by Indigo's strikingly confessional and effortless approach to songwriting, a signature first introduced in her debut, self-released LP, I Love My Mom. Written in quick succession, Indigo sees these two records as companion pieces, both distinct but in communion with each other: "Many of the songs on these two records came from the same season in my life and a certain version of myself which I feel much further from now."
Throughout Any Shape You Take; Indigo reflects on her relationships as she reckons with a deeper need to redefine how to fully inhabit spaces of love and connection. "It feels so important for me to see people through change. To accept people for the many shapes they take, whether those shapes fit into your life or not. This album is a reflection of that. I have undergone so much change in my life and I am so deeply grateful to the people who have seen me through it without judgment and without attachment to skins I'm shifting out of."
Lead single "Kill Me," written during the climax of a dysfunctional relationship, opens with the lines "Kill me slowly/Take me with you." This powerful plea, that begins within the quiet strum of a single electric guitar, is diffused by Indigo's ironic apathy—a slacker rock nonchalance that refuses to take itself seriously: "I was really tired and fucked up from this relationship and simultaneously so deeply in love with that person in a special way that felt very vast and more real than anything I'd ever experienced."
Across the table from that irreverence sits the sincerity of the single "Hold U," a more energized, neo soul-inspired love song that substitutes apathy for a genuine expression of care. "I wrote 'Hold U' after I left that heavy season of my life and was learning how to love more simply and functionally. I wanted to write a love song that was painfully simple."
Growing up in a conservative small town in the mountains of North Carolina, Indigo started playing guitar when she was nine years old. "Music was a natural occurrence in my life. My dad is a bossa nova guitarist and singer from Brazil and so I think I just had it in my blood from birth." It wasn't until moving to Asheville, NC that Indigo began to move into her current sound, developing a writing practice that feeds from the currents that surround her: "Sometimes it feels like I am soaking up the energies of people around me and making art from a space that is more a collective body than just my own."
"Real Pain," one of the most experimental tracks on the record, is Indigo's attempt to make that phenomena more intentionally collaborative. Starting soft before dropping down into a cavernous pit of layered screams and cries, "Real Pain" collages the voices of strangers—audio bites Indigo received after posting online asking for "screams, yells and anything else." "Hearing these voices join together and move with my own was really powerful. The whole record was a release for me. And I hope it can be that for others."
At the forefront of all De Souza's projects is her magnetism—her unique quality of spirit that is both buoyant and wise. While her backing band has undergone shifts between releases, her sound has stayed tethered to her vision. Any Shape You Take is the first full-length album that Indigo produced herself. Teaming up with executive producer Brad Cook (Bon Iver, Waxahatchee, The War on Drugs) and engineers/producers Alex Farrar and Adam McDaniel, Indigo recorded the album at Betty's, Sylvan Esso's studio in Chapel Hill, NC and finished it with additional production and mixing at Drop of Sun Studios in Asheville. Moving past the limitations of a home studio, Indigo could finally embody the full reach of her sound: "It felt really exciting to lean into my pop tendencies more than I have in the past and to trust my intuition to take the songs where I felt they should go. I had the tools to do it and collaborators who were willing to go there with me."
"I feel very much like a shape-shifter with my music, I'm always trying to embody a balance between the existential weight and the overflowing sense of love I feel in the world." It is exactly this balance that Indigo strikes in her Saddle Creek debut, Any Shape You Take. A listening experience that gives back, as you shed and shape-shift along with her.
Links: Official Website | Facebook | Twitter | Instagram | Spotify
HORSE JUMPER OF LOVE
Memory looms large on Horse Jumper of Love's hypnotic sophomore album, 'So Divine,' but it remains elusive. Throughout the record, tiny snapshots from the past float to the surface, baring themselves for brief moments before diving back into the ether. Like abstract collages, the Boston-based three-piece's songs jumble richly detailed scenes and vivid imagery, papering over one moment with the next until each string of seemingly unrelated thoughts coalesces into a breathtaking work of art, one that reveals deep truths about ourselves and our psyches.
"A lot of these songs are about making small things into huge deals," says guitarist/singer Dimitri Giannopoulos. "They all start with these very specific little memories that, for some reason or another, have stuck in my mind. Memories morph and change over time, though, and they become freighted with all these different meanings. We're constantly adding to them."
The same could be said of Horse Jumper of Love's music. Praised by Stereogum as a "delightfully distorted mess of energy," the band's sound is absorbing and urgently hypnotic, with songs that develop at a glacial pace, progressing forward with almost imperceptible momentum to carve deep canyons and valleys through walls of solid rock. Giannopoulos officially launched the group with bassist John Margaris and drummer Jamie Vadala-Doran in 2013, taking their moniker from a Latin phrase that had gotten more than a little lost in translation. The band would spend the next three years refining their studio craft and live show, garnering a devoted following playing DIY gigs around New England as they climbed their way into what Pitchfork described as "the top tier of the Boston house show scene." In 2016, they released their self-titled debut to rave reviews, with NPR praising the band's "slow, syrupy rock songs" as "cautiously measured and patiently curious" and Audiotree hailing the "soft spoken, contemplative trio" for their "unique sonic palette and precise compositions." In 2017, the group released a vinyl and digital re-issue of the album along with a limited edition demo anthology.
Links: Official Website | Facebook | Twitter | Instagram | Spotify
FRIENDSHIP
Friendship have retained a loyal cult following since their first record in 2015, You're Going to Have to Trust Me, on Burst and Bloom records. In 2017, they released the EP "Shock out of Season" on Philadelphia's Sleeper Records, and the acclaimed LP "F/v Hope" on Orindal Records. Their most recent album, "Dreamin','" was recorded to tape with the help of Jeff Prystowsky of The Low Anthem. The band is made up of Dan Wriggins, Michael Cormier, Pete Gill (2nd Grade), Evangeline Krajewski, and Jon Samuels (JR Samuels).
The songs of Dreamin' are immediate and gentle. They explore human signs and meaning and are as equally driven by moments of love and connection as they are by our total unknowing, even to those closest to us. In Not an Exit, the driver-narrator asks their passenger: "Can you see those cloudy symbols? / One for fine, two for miserable / three might stand for not insurmountable." The language is unclear. The message is variable. The characters of Dreamin' reflect our abiding search for love and understanding.
Links: Official Website | Facebook | Twitter | Instagram | Spotify