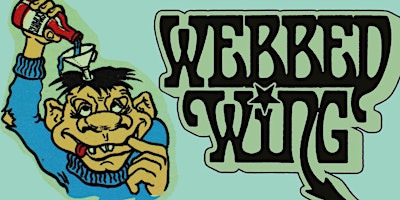 Seventh Circle, Premier Concerts and Manic Presents:
with Taking Meds, Prize Horse, Saint James
Doors: 7:00 pm | Show: 8:00 pm
All Ages
General Admission Standing Room Only
COVID-19 Policy
Masks are strongly encouraged.
By purchasing tickets to this event, you agree to abide by the State of CT, City of Hamden, Artist, and Space Ballroom's Health and Safety measures in effect at the time of the event. Check back for updates to your event on our website as guidelines and entry requirements are subject to change.
TAKING MEDS
Taking Meds are back with Terrible News From Wonderful Men, a 10-song LP that is unequivocally their strongest material to date. Dissonant, soft guitar work reminiscent of the Dismemberment Plan is woven together with massive, Jawbox-esque riffs and bookended by catchy choruses that evoke Archers of Loaf and Superchunk. The band has managed to craft hook-heavy ear worms that still hold fast to the overarching sonic philosophy established on previous efforts. One of Taking Meds' greatest strengths is musical friction—Their ability to insulate instantly hummable hooks with their signature brand of disjunct, off-kilter energy and atmosphere. As a result, the moments where each element coalesces into straightforward, melodic concord feels incredibly well-earned. There's an old standby in the alt rock toolkit of juxtaposing quiet against loud for dynamic effect, but Taking Meds instead pits the complex against the accesible, marrying their contrasting sensibilities in a way that creates a captivating push/pull. Taking Meds are not of this era. It's easy to imagine a world in which they're co-headlining tours with Chavez in 1996, but the space time continuum dealt them a bad hand. Terrible News will undoubtedly register with younger music fans, but there's just as much on offer for old school holdouts from the golden era of Merge Records and college radio. Whether you're booking basement shows or hiding your hairline under a Sub Pop hat, Taking Meds is making music for you.
Links: Official Website | Facebook | Twitter | Instagram | Spotify
SAINT JAMES
Five piece indie rock band from Connecticut with alt-country leanings. Former members of Quiet Giant, Death Black Birds, Call It Arson.
Links: Official Website | Instagram