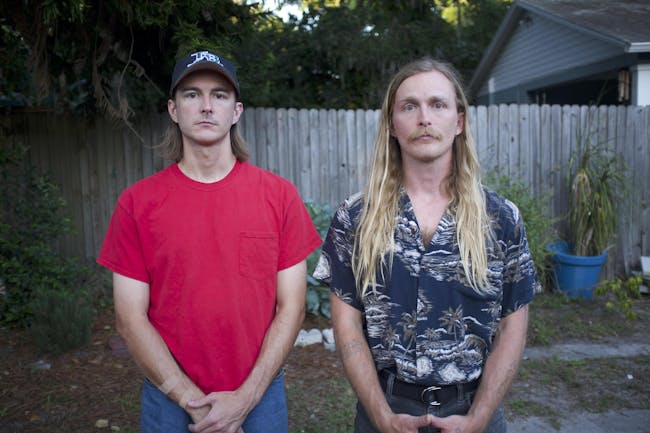 Premier Concerts and Manic Presents:
Tonstartssbandht
Dougie Poole, Greetings
$15.00 - $18.00
Sales Ended
with Dougie Poole, Greetings
General Admission Standing Room Only
COVID-19 Policy
COVID-19 Vaccination (14 days past second shot) OR proof of negative COVID-19 PCR test (received within the past 72 hours) required for entry. If vaccinated, please bring your vaccination card or clearly legible photo of your vaccination card on your phone and a valid photo ID. If unvaccinated please bring printed or digital proof of your recent negative PCR test. Masks are required for all ticket holders and staff despite vaccination status. You may pull your mask down when eating or drinking only. These policies will remain in place until further notice.
To present proof of vaccination and/or negative PCR test results on your phone, we've partnered with Bindle, a digital health platform that is secure, easy to use and completely anonymous; your personal health information is never shared and your biometrics are not required. Visit the App Store or Google Play Store and search for "My Bindle." Set-up is free and simple. If you are unable to provide digital proof, physical proof is also accepted.
TONSTARTSSBANDHT
Andy and Edwin Mathis White are the duo known as Tonstartssbandht. They began in August of 2007 in their hometown of Orlando, Florida, where they focused their efforts on recording a few cover versions of songs from the Beach Boys' Smiley Smile / Wild Honey. Soon after, Andy and Edwin moved to their new respective homes in Montreal and New York City. In these two cities Tonstartssbandht continued under the restraint of solo writing, recording, and e-mailed collaboration. This method of songwriting and exchange was carried through on their three self-released 2009 albums, An When, Dick Nights, and Maihama. After bringing the split psyche sets on the road, the focus eventually shifted toward a streamlined live instrumentation involving their voices and analog ware. As Tonstartssbandht continued touring, the recording never stopped. Full set live cassettes followed with Nantes, Hanoi, and Christchurch. After moving back to Orlando in early 2016, their new home studio album Sorcerer was finally completed.
Links: Official Website | Facebook | Twitter | Instagram | Spotify
DOUGIE POOLE
Brooklyn's Dougie Poole puts his eccentric stamp on country music, melding eerie D.I.Y. bedroom pop textures with a love for classic honky tonk and lonesome, earthy songwriting. His self-released, home-recorded debut, Wideass Highway, earned him a contract with Wharf Cat Records, which issued his more expansive follow-up, The Freelancer's Blues, in 2020.
Originally based in Providence, Rhode Island, Poole moved to Brooklyn and immersed himself in New York's indie underground, pairing his old-school country influences with synth pop and experimental music. Crooning in a low baritone over drum machines, steel guitar, and ambient synths, he established a sort of bedroom country vibe with his 2016 Olneyville System Special EP, then doubled down on the atmospheric approach for his 2017 debut, Wideass Highway. Earning plaudits for crafting modern country music for a young genre-averse urban crowd, Poole shared shows with eclectic acts like Jerry Paper, Bong Wish, and Drugdealer, guesting on the latter's 2019's album Raw Honey. After signing with New York indie Wharf Cat, he recorded his 2020 sophomore album, The Freelancer's Blues, which featured a full band and tonally leaned more toward the organic side of country music.
Links: Official Website | Facebook | Twitter | Instagram | Spotify
GREETINGS
Greetings is a recording project produced by Daniel Carr. Based in Northampton, MA, Greetings blends elements of soul, pop, r&b, and indie as well as digital and analog recording mediums to form new sounds but familiar feelings. The transformation from a studio project into a live group results in a faceless, amorphous superorganism of musicians around Hartford, CT. Members from Mantis, King Bongo, SLOOF, Phat A$tronaut, and Donnie Alexzander have contributed to its expanding universe of analog psychedelia. Their debut record, released in the summer of 2018, is a hazy dreamworld. If you let yourself, you can lose yourself in their cosmic embrace.

Links: Official Website | Instagram | Spotify

Venue Information:
Space Ballroom.
295 Treadwell Street

Hamden, CT, 06514